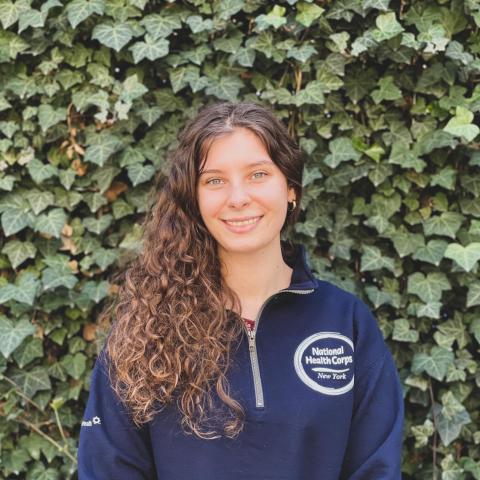 Pronouns:   
She/her  
Hometown:   
Monroe, WA (hour east of Seattle, at the foothills)  
Educational Background: can we put your college?  
B.S. in Biology with minor in Hispanic Studies, Peace Corps Preparation, and International Honors  
From Pacific Lutheran University in Tacoma, WA  
What is your title and role at your host site?  
Nutrition Outreach and Health Educator in Peekskill under the CAPP (comprehensive adolescent pregnancy prevention program) supporting projects and curricula involving nutrition and physical activity for students and adults  
Why did you join the National Health Corps New York AmeriCorps program?  
I wanted to start my life of service before beginning my life-long service role of doctor. I also wanted more experience in the healthcare field, and different from my experiences of the past. Finally, I joined NHC to learn more about health inequities while helping another community and improve health equity.  
A fun fact about me:  
Never broken a bone but had 2 surgeries (kinda fun, kinda not); I am an only child; I know how to lasso.  
What has been the most meaningful part of service for you?  
Creating nutrition-based curricula for students. I am excited to share important health topics with students to help them lay the foundations for a healthy life, which they can bring with them as they grow. Even if I do not personally present this information to the students, I am happy knowing that I created these programs which can be implemented at a later time.