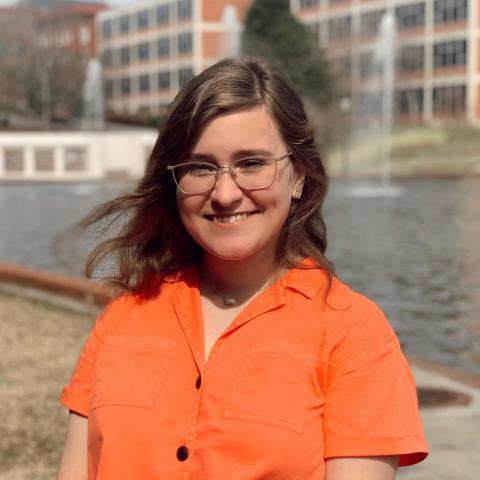 Member Name: Beth Anne Baugh
Pronouns: she/her/hers
NHC Program: Jacksonville, FL
Host Site: JASMYN
Position Title: LGBTQIA+ Youth Care Coordinator
Where are you from?
I grew up in Eufaula, Alabama, a small town near the Georgia border.
Why did you decide to join NHC?
I always knew I wanted to do something meaningful in my gap year between college and graduate school. NHC is a great opportunity to work with marginalized communities and do real, helpful community work before I pursue my master's degree in social work.
What are you hoping to gain or learn during your service term?
I hope I will learn skills that will help me with further hands-on work in communities, especially among marginalized groups. Community work has always been very important to me, and I'm excited to finally work with a nonprofit and learn teamwork, coordination, and actionable skills to help me best serve the community.
What are you most looking forward to during your service term?
I'm looking forward to interacting with and being a member of a community of people that means a lot to me and getting to know other NHC members in the area. I'm also excited about getting to know Jacksonville!