Interested in becoming an NHC member? Click here to find out more about NHC service.
The NHC 2023-2024 Member Application is Now Open! Click "apply" in the upper, right hand corner!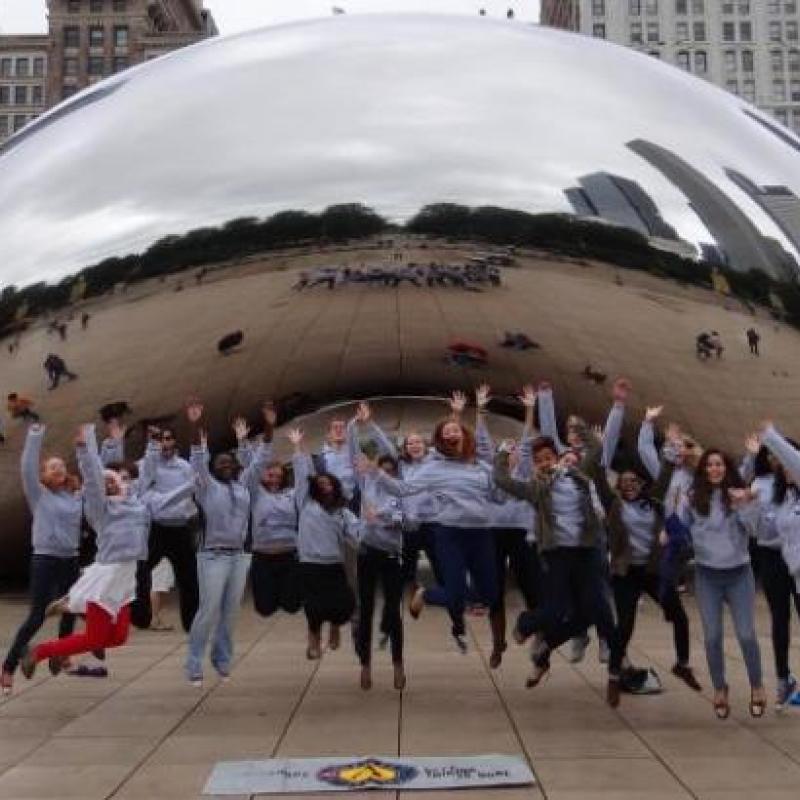 Why Serve Chicago?
Chicago, a city of more than 77 diverse neighborhoods, is known as the "best big city in the world" and the "heart of the Midwest." Located near the shores of Lake Michigan, Chicago is home to nearly 3 million people, making it the third largest city in the United States. With an array of the world's top architecture, foodie destinations, champion sports teams, historic museums, art and theater gems, an eclectic music scene, and vast parks and green spaces, this city can feel like home to all.
According to the NYU School of Medicine, Chicago has one of the largest life expectancy gaps in the U.S. The City Health Dashboard shows that not all residents have access to equitable and preventative health services and education, resulting in challenges such as finding quality care for substance use prevention, obesity/physical inactivity, violence, student absenteeism, lack of walkability, and a diminished quality of life for older adults. However, the people of Chicago have a civically engaged growth mindset and a passion for equity, and are leading efforts in changing the narratives surrounding their communities.
NHC Chicago members are vital community champions that elevate community members' voices and implement action with and for residents and organizations striving for health equity. NHC Chicago members join unique public health teams of federally qualified health centers, hospital systems, community based clinics, and other important organizations. During each year of service, members are exposed to professional development and skill-based trainings to help them ensure that the Chicago community receives the continuum of quality preventative care and health services they deserve.