There are so many factors that contributed to my decision to take a gap year and so many reasons I almost did not. My fear of uncertainty and "falling behind" nearly outweighed my desire to explore new opportunities and gain experience outside of an academic setting. Yet here I am, eight months into my first gap year, with plans to take a second. The opportunities afforded to me throughout this year have significantly impacted numerous aspects of both my personal and professional life.
One of the primary reasons I took a gap year was because I wanted to learn more about the complexity and breadth of factors that contribute to disparities in healthcare, particularly in marginalized communities. Throughout the past six months, I have been serving as a care coordinator for the Ronald McDonald care mobile associated with Advocate Children's Hospital. The care mobile provides no cost services to students who are either uninsured or have Medicaid and, through extensive community partnerships, serves a number of schools in the greater Chicago area. As a care coordinator, I have had the opportunity to work with families from a variety of backgrounds and experiences. Not only has this allowed me to gain more experience in solving complex issues, it has also provided the opportunity to observe the implications of large scale concepts, such as residential segregation, on individual experiences.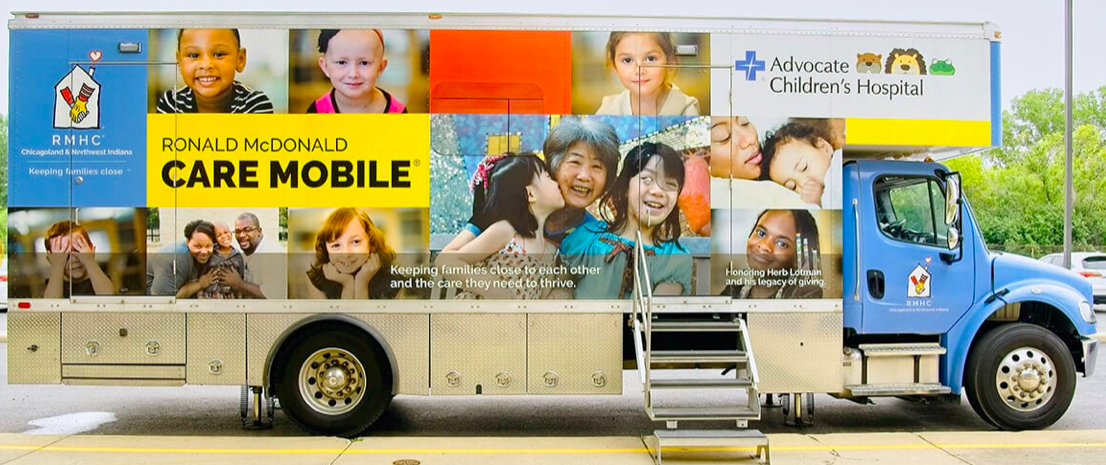 Playing a small role in a team of health professionals has also allowed me to understand what true perseverance in healthcare advocacy looks like on a day to day basis. Often, we are faced with complex situations or are only successful in following up with a fraction of the families seen on the care mobile. However, my supervisor, Amy Moses, frequently encourages me to not turn to data as a measure of success, but to individual stories. This is one of many lessons I have learned throughout this year and will likely carry with me for years to come.
In addition to professional growth, taking a gap year has also allowed me to learn who I am outside of an academic setting. As someone who prioritized academics throughout college, I often struggled to find time to explore new hobbies, travel, and learn valuable life skills. Since graduating in May 2022, I have moved to a completely new city, found hobbies I really enjoy, and had experiences I will always be grateful for. If you are considering taking a gap year, I  would recommend making a list of reasons why you want to do it and what you hope to get out of it. This can help guide your decision and figure out what you want to do with the year! Taking a gap year has been one of the best decisions I have made for myself and I strongly encourage taking one if you think it might be right for you.
9401 S. Pulaski Rd Ste 202
Evergreen Park, IL 60805
9401 S. Pulaski Rd Ste 202
Evergreen Park, IL 60805