Interested in becoming an NHC member? Click here to find out more about NHC service.
NHC Community Health Fellowship Program of Greater Philadelphia has wrapped up recruitment for our 2022/23 cohort. Check back in October 2023 for our new positions!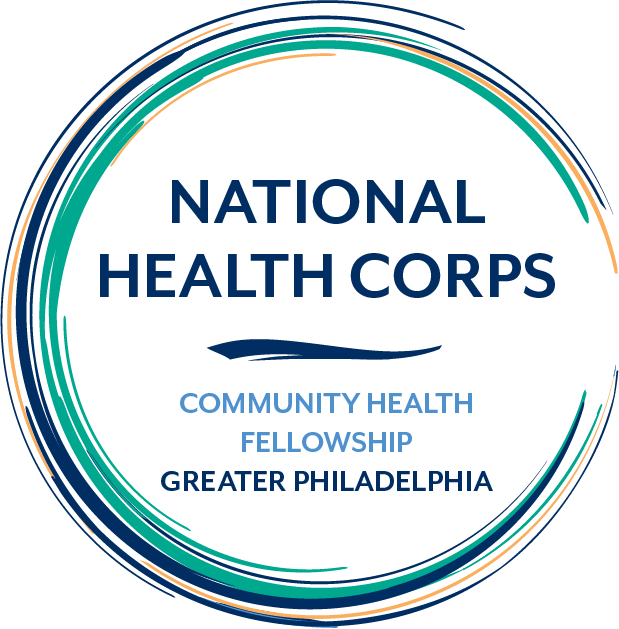 Why Serve Greater Philadelphia
Are you looking for an opportunity to serve in exciting, dynamic environments where you can engage with diverse populations, combat structural oppression, and make an impact on the health and well-being of others in your community? Join the NEW National Health Corps Greater Philadelphia: Community Health Fellowship Program!
Members will serve in direct service and capacity-building roles at local Community-based Organizations (CBOs), Federally Qualified Health Centers (FQHCs), and renowned health systems as Community Health Workers, Digital Health Navigators, and/or Medical Interpreters. These positions are fantastic opportunities for Philadelphians and those in surrounding counties who are interested in:
Making meaningful contributions to health equity initiatives across Greater Philadelphia

Exploring what it's like to work in Philadelphia's community health sector;

Taking advantage of professional development opportunities, a robust training program, and networking with Philadelphia's public health and non-profit professionals; and

Supporting their community – and making a difference in the lives of people and organizations that make this city great.
Our next cohort starts this Winter 2023! Check back in October 2023 for a list of our NEW positions!