"Do you think that fighting makes a kid cool?"
The room erupts into giggles, and two-thirds of the 4th grade class I'm teaching stand up in a silent "yes." I like to play this game with my students on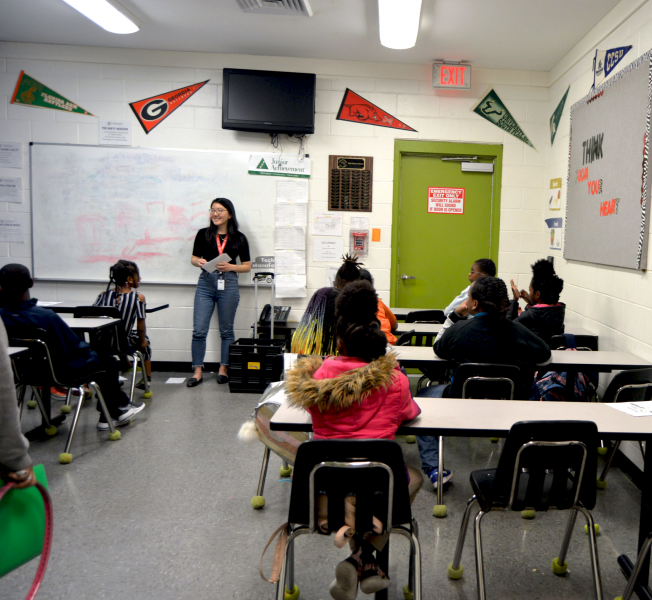 the first day of class; it's a fun way for me to learn about the culture of whatever school or afterschool program I'm teaching at. This game also uncovers some of the many beliefs and opinions my students hold that make them skeptical of the lessons I teach. 
I serve as the Violence Prevention Facilitator for Youth at the Hubbard House, a full-service domestic violence center in Jacksonville, Florida. My role is to provide primary prevention education to youth in the community with the aim of stopping the cycle of violence and abuse. The main curriculum I teach is Working Against Violence Everyday (WAVE), a 10-session class for kids in grades 3-6 covering topics like bullying, violence, anger management, and gender stereotypes. My goal with this class is to promote conversations about these difficult topics amongst students and to provide students with the tools they may need to keep themselves out of violent situations.
Though each school and group of students is different, I have noticed similarities in my students' beliefs around violence. Many see violence as the default way to handle anger and disagreements. Even when violence isn't normalized as a default reaction to strong emotions, the kids seem to understand that violence will be tolerated by the people around them. It makes sense. I've heard countless stories about teachers doing nothing to stop fights on the playground, about kids "protecting" younger siblings by beating up bullies, about parents who encourage fighting in self-defense. And, of course, there are minimal social repercussions—the general belief that fighting makes kids cool.
Violent behaviors can also stem from the students' pasts. Some of the kids were raised to be "tough" and "strong" and to never let a hit go unreturned. Others witnessed domestic violence at a young age; a third grader in my class watched as his aunt was murdered by her husband. And others are exposed to violence in their communities; last week, a fifth-grader told me that he couldn't go to football practice anymore after a man with a gun followed him home. Even when students haven't experienced trauma in these or other ways, many witness violence at school and learn from their peers.
I can't do anything about the complex societal factors making my students "high risk" for violence, and sometimes I feel helpless when I see the barriers preventing me from reaching them. It is frustrating when kids dismiss what I have to say. But even though I can't change my students' friends, their schools, their families, or their communities, I can listen. I can answer questions and address doubts. And I can hope they're listening to me too.
When Jacob*, a restless fourth grader with self-proclaimed "anger issues" first joined my class, he told me my class was a waste of time. He asked me for a new WAVE journal (which kids write in throughout WAVE) every week because he'd find a problem with the one he had, and he'd answer my questions incorrectly on purpose. I was annoyed, but I'd always do my best to respond to him genuinely and respectfully. Slowly, he began to listen. One week, after my lesson on anger, he came up to me after class and asked for an extra copy of the "50 things to do when you're angry" worksheet. The next week, he stayed after class again and asked for my advice about a conflict he'd had at school. On the last day of WAVE, he gave me a hug. "Ms. Patricia, I'm really gonna miss you. I wanted to write you a thank-you card, but I didn't have time so I'm just gonna say it out loud."
Jacob showed me that even when I don't feel like I'm making a difference, my students can see that I genuinely want to understand and help them. I think that might be enough.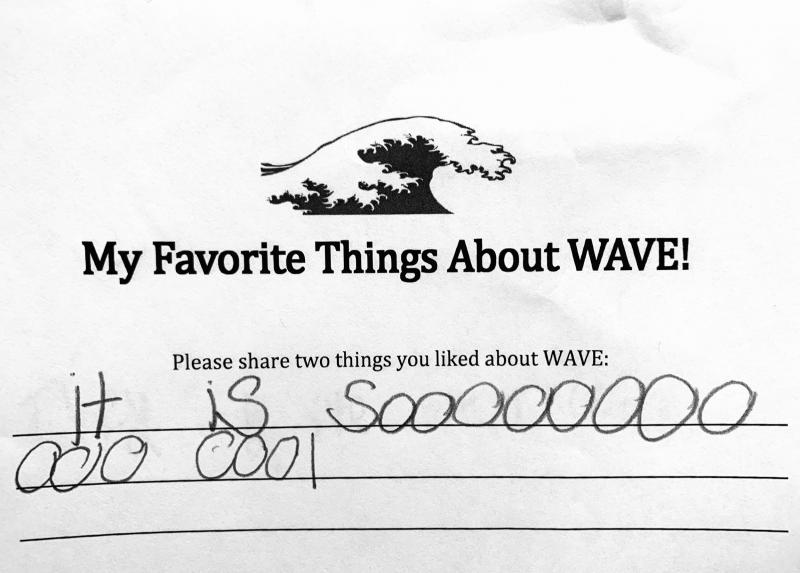 This is Jacob's WAVE evaluation!
*name changed for privacy
---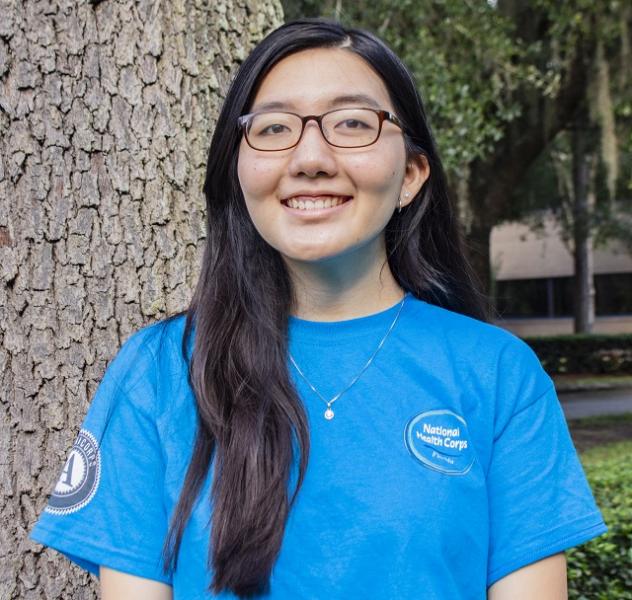 This post was authored by NHC Florida Member Patricia Kim.
Patricia serves at Hubbard House as a Health Educator.