Before starting our service term, all members went through pre-service orientation, or PSO for short.  Two weeks of training to prepare us for our new roles as National Health Corps Florida AmeriCorps members.  We were trained on motivational interviewing, de-escalation techniques, and effective team building and collaborations, just to name a few.  As we transitioned to our host site roles these trainings were quickly put into practice.  However, nothing could have prepared us for the current public health emergency we are facing.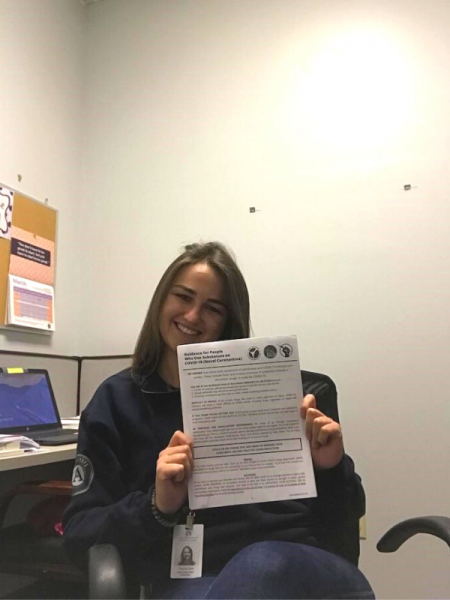 We are currently living through a moment in history full of uncertainty, panic, and fear.  Times are changing so fast.  We barely have time to digest information we were given just a day before.  The COVID-19 pandemic has turned the world on its head, and it's all anybody can talk about, myself included.  It seems to be the only topic covered in a news cycle that changes faster than we can keep up. Emergency preparations and policies need to be updated with every passing minute.  We are inundated with new headlines and information along with panicked messages from family and friends.  Schools are closing.  Businesses are closing.  All eyes are on this pandemic, as it should be.  But the fact of the matter is, life is still happening outside of this.  Babies are still being born.  People are still having heart attacks.  Lives are still being taken by overdoses.
As a Care Coordinator on the Substance Use Disorder team at the Clay Behavioral Health Center, I serve clients facing addiction, many of whom have also been diagnosed with a mental health disorder. I tell all of the clients that come through our doors that I am a resource to them, whether that be for social services navigation, community resource referrals, health and wellness education and activities, or just listening.  Since I integrated into my host site, my clients have continued to teach me the value of service through the little everyday wins, some of which are simply showing up that day. Suddenly, however, service has taken on a whole new meaning. 
Clay County is widespread and primarily rural, which means it is significantly underserved and burdened with a lack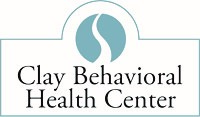 of resources.  Transportation and housing have been, and continue to be, two of the most challenging resources to find.  Just yesterday, like many days before, I was asked if I had learned of any resources to help with housing.  But this was different.  A client was released from jail just the day before, and the housing he established before being released was suddenly no longer accepting new intakes due to closures as a result of the pandemic.  An already challenging task was now met with a new, unpredicted challenge.  While the world around us is changing, clients are still fighting addiction every day.  Clients are still in need of resources.  Host-sites and organizations are taking it not only day by day, but hour by hour, to determine the best way to serve clients in these unprecedented times.
Adaptability.  It's a quality all AmeriCorps members possess.  It's something we were asked about in our interviews and something we are evaluated on.  Adaptable.  Innovative.  It's who we are.  And with the current crisis that is as evident as ever.  While many members are still serving on site, many are continuing to get things done via teleservice, as well as being involved in the COVID-19 response.  We don't know what tomorrow will bring, but we know what we have today: clients to serve.  Clients are in need of services the same way they did last week, last month, and even tomorrow. Hey AmeriCorps, let's get things done.
---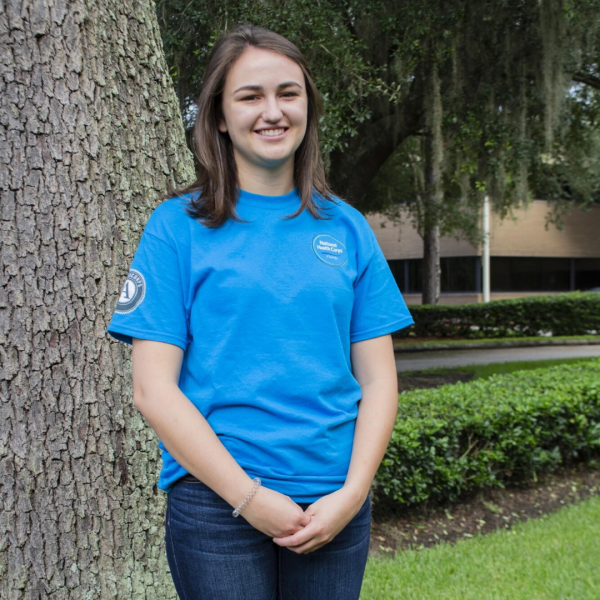 This blog was authored by NHC Florida member Victoria Carle.
Victoria serves at the Clay Behavioral Health Center as a Care Coordinator.