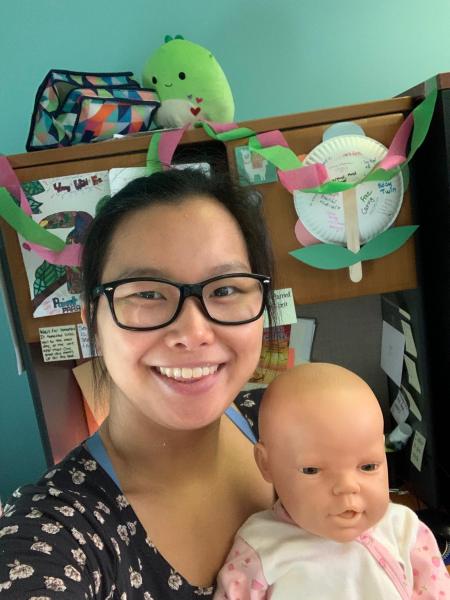 The position that I have within my host site, the Northeast Florida Healthy Start Coalition (NEFHSC) is unique because I tend to be on the move in the community while other members have duties specific to their host site. When the other National Health Corps Florida members all come together at Member Training Days and reflect on service for that month, they are usually surprised at how much I do. The main goal of the Coalition is to reduce infant mortality in the Duval County area through an array of programs that aim to educate, inform, and change the paradigm of toxic stress and inequality that are prevalent and therefore contribute to the infant mortality rate in the area.
Education
One of the main causes of infant mortality in the county is suffocation from co-sleeping and other unsafe sleeping practices in the home. As a main component of my service, I provide education on putting newborns and infants to bed safely at the Wesconnett WIC (women, infant, children center) to pregnant women Monday through Wednesday. Additionally, I teach an Introduction to Nutrition class once per week, on Thursdays, at the Magnolia Project--an initiative of the Coalition to help improve the health of women in their childbearing years.
Outreach
I visit fourteen different obstetrician/gynecologists (OB/GYNs) on Thursdays and Fridays to collect Healthy Start screenings, which are prenatal risk screens that assess risk factors in the mother's life that could negatively impact the health of her pregnancy. These risk factors include smoking behaviors, body mass index (BMI) and whether or not she has had a premature or underweight baby. Race, mental health and marital status are also taken into account. The screen is scored by providers to determine eligibility for the Healthy Start program, which can offer services such as home visiting, fatherhood support, smoking cessation and mental health counseling among others--all without a cost. Every woman is required to be offered a screen regardless of program enrollment. Additionally, I provide educational materials--such as safe sleep considerations--to the OB/GYNs. I also offer guidance to the providers to ensure that the screen are filled out correctly and completely.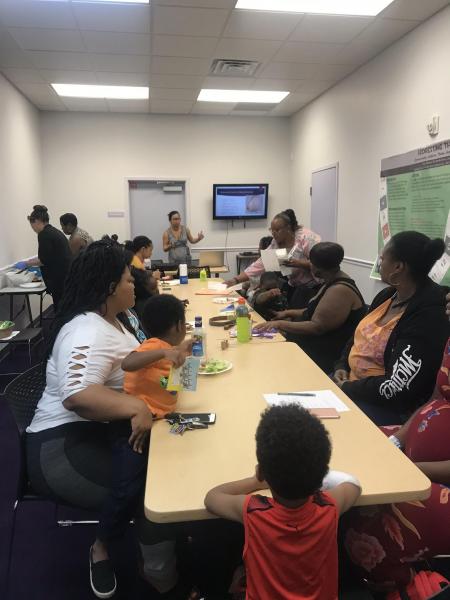 The outreach side of my service term involves distributing flyers to different areas of the community, specifically lower-income areas to target women that could benefit from the Healthy Start program. When they give me a call, I do a detailed initial intake on them to get a better idea of what services can be useful to them from the program. If they agree, I can do a home visit in place of a phone conversation. Home visits are preferable because I can get a holistic view of their living situation and can more accurately assess their needs.
---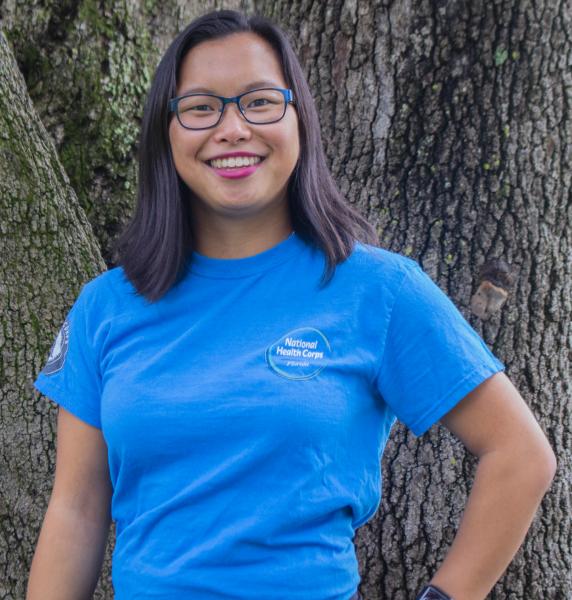 This blog post was written by NHC FL AmeriCorps Member, Jadyn. 
Jadyn serves at Northeast Florida Healthy Start Coalition as an Outreach Coordinator.