National Health Corps Chicago is a program of the National Health Corps AmeriCorps program.  National Health Corps Chicago (NHC Chicago) began in 1994 with the mission to improve access to health services in underserved communities.  NHC Chicago is administered by the Public Health Institute of Metropolitan Chicago (PHIMC), a non-profit organization that works in collaboration with local public health agencies and non-governmental organizations dedicated to building effective public health capacity to enhance the health of communities in the greater Chicago Metropolitan area.  Since 1994, PHIMC has served as a source for dynamic support to solve public health challenges. 
"One of my favorite aspects of NHC is the social aspect. It's been so much fun to spend a year with 20 other people who all share similar interests and goals. From attending public health conferences together to simply hanging out on the weekends, you just won't get these kinds of experiences anywhere else."
-Josh Finkel, NHC Chicago Member 2016-17
NHC Chicago members commit to 1700 hours of service over a 46 week term of service.  Each member serves with a local health-related organization where they fulfill the bulk of their hours conducting health outreach, teaching health education classes, providing health screenings, linking clients to health services and assisting with insurance and benefits enrollment.  Members attend monthly meetings that provide training and group service opportunities to learn about various health and social issues related to Chicago's diverse populations.  Members are also encouraged to volunteer with other local organizations to increase involvement in communities and explore areas of interest related to health, education and social service. 
Through a year of service with NHC Chicago, members are given an opportunity to significantly improve the health of those they serve and to have a fulfilling and rewarding experience that exposes them to a variety of health-related careers and settings.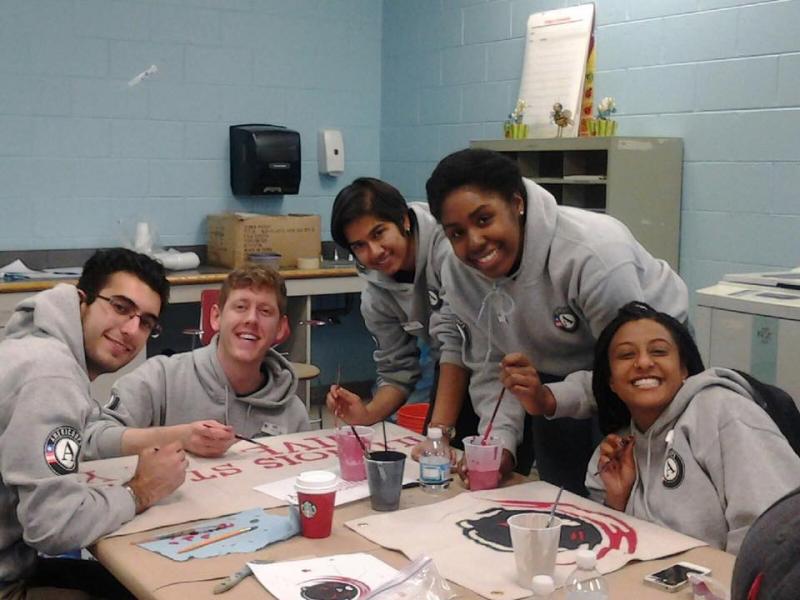 NHC Chicago members spend MLK Day serving with other AmeriCorps members.