National Health Corps (NHC Chicago), an operating site of the National Health Corps, is a program of the Public Health Institute of Metropolitan Chicago and its community partners. Through the NHC Chicago AmeriCorps program, members are placed in local organizations and assist in connecting those who need it most with health and wellness education, benefits, and services.  An emphasis is placed on direct service, access to care, outreach, and education.  
NHC Chicago members bring energy, commitment and creativity to host sites, while helping them to increase their capacity to enhance and/or expand existing programs, offer new services, and reach communities in need. NHC Chicago members are not interns or volunteers- they are individuals who have chosen to commit a year of their lives to service and to helping underserved communities.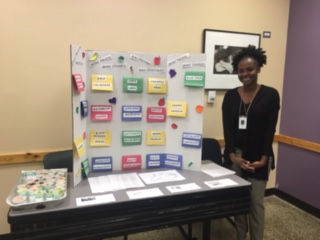 HOST SITE PARTNERSHIPS
NHC Chicago partners with host organizations that align with the NHC Chicago's mission and have the capacity and commitment to support a member and provide a meaningful service experience. Organizations that serve as host sites contribute a cash contribution per member that is applied toward the program's operating budget.
BENEFITS OF HOSTING AN AMERICORPS MEMBER
Placement of a full-time member for the service term of 46 weeks to increase organizational capacity to address critical needs;
Support for host site supervisors from NHC Chicago staff including orientation, quarterly meetings, and ongoing technical assistance;
Networking opportunities with other host sites and collaborations between NHC Chicago members; and
Support for member training and development from NHC Chicago program staff.
Additional Partnership Opportunities
NHC Chicago seeks organizational partners who can provide alternative service opportunities for members on a weekly, monthly or once-a-year basis.  If you have a group service project or on-going volunteer opportunities please contact us for more information on how NHC Chicago can support your service needs.