Reflecting on what to write for this blog post, I immediately decided to share my favorite memory/story from the year. I sat down with every intention of doing just that, however, when I began to write one story, ten others would also pop into my head that felt equally important. This has led me to reflect on how impossible it would be to pick a single story to represent and express everything that this year has meant to me.
However, with my role as a Patient Navigator I was able to spend a lot of time assisting patients with contacting their insurance companies or scheduling specialty appointments. With all of these phone calls came a lot of waiting on hold and A LOT of not great on-hold music. While I probably should have dreaded these moments, they have easily become my favorite parts of the year. It is truly amazing what you can learn about a person during those few moments between audio-recorded prompts on phone calls. I have heard peoples' best jokes, greatest achievements, darkest points in their life, and everything in between.
There have been way too many funny encounters to list them all, but here are a few. There was a time that a patient and I talked about our favorite free breads that chain restaurants give out as appetizers (Olive Garden won of course). Another patient sung me the entirety of their favorite U2 song because I had not heard it before. During my service year I broke my pinky after falling down one weekend, and a patient I met with frequently, told me that he thought he had felt the ground shake over the weekend (referencing my fall and subsequent break). I had one patient, who is the toughest lady I have ever met, insist that I call her granny. Then, there is a lot of other context needed, but I had a patient think that I was asking him to hand me his upper dentures, which I just want to confirm that I was in fact absolutely not asking him to hand me his upper dentures.
While I do have a lot of fun laughing with patients while on hold, these moments have also given me the chance to learn about the obstacles people are facing. One time while on-hold the discussion led to a woman disclosing to me that she was newly homeless and struggling with the stress of this new reality. Another patient shared how they began to first use drugs. I have talked with patients that are scared about what results the further testing we are scheduling might find. I have also very frequently just listened to the patient vent about all of the small things that are going wrong and adding up to become big stressors in their life.
Before this service year, I had a flawed view of doctor's offices and specifically exam rooms. I viewed them almost like a vacuum, where who the patient was outside of the exam room and what was going on in their life did not necessarily matter; once they were seeing the physician all that mattered was their health. And while their health is still very important, the true importance of providing someone with quality, patient-centered, care is how everything the person is and everything going on in their life outside of the room is affecting their health and which treatment options should be tried. I am so thankful for every individual that I have met this year, and for the parts of themselves and their stories that they have shared with me while waiting on hold.
---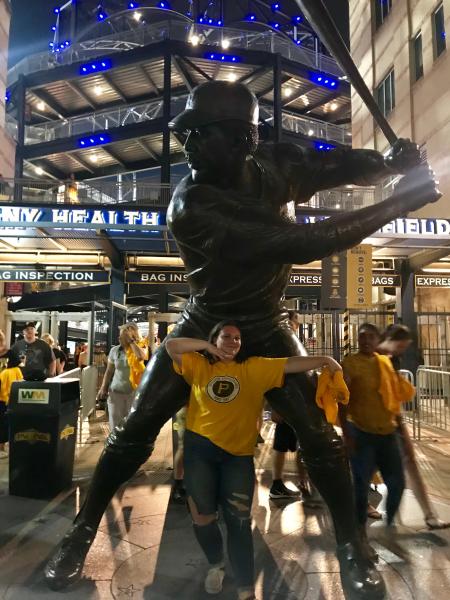 This post was written by NPHC member Madeline Standbridge.
Madeline serves at Pittsburgh Mercy Family Health Center as a Patient Navigator.