"When we talk about harm reduction, we often reduce it to a public health framework. One of reducing risks. That's harm reduction with a small H-R. Harm reduction is meeting people where they're at but not leaving them there. But harm reduction with a capital H-R, this is the movement. One that shifts resources and power to the people who are most vulnerable to structural violence." -Monique Tula
One thing that has become progressively evident, is how easy it can be as a healthcare worker, to oversimplify someone else's barriers to appropriate care. At surface level, it seems easy; if someone does not have insurance, then connect them to insurance, if someone does not have transportation, then give them bus passes. However, while we currently live in a society that values efficiency and clear answers, healthcare is not an area where one size fits all. Serving at Pittsburgh Mercy Family Health Center (PMFHC) has shown me how important it is to work with the patient to find the most comprehensive, patient-centered solution to the barrier, rather than commandeering the situation with a solution you think is the best.
PMFHC primarily serves individuals who are homeless or unstably housed, have a substance use disorder, have a mental illness, or some combination of the three. As a patient navigator, I help individuals schedule and attend specialty appointments, navigate their health insurance, and work with patients on budgeting and cheap, healthy eating. Scheduling appointments is a major barrier for a lot of the health center's patients. When I first began, I would help people schedule appointments using the same approach every time, which only addressed certain communication barriers between the patient and the health representative on the phone. However, not everyone struggles with the same aspect of scheduling so not all of the people I helped would make it to their appointments. My initial approach worked for the individuals who needed help with the patience of waiting on the phone to schedule, but did not help the individuals who did not feel comfortable asking certain questions or making special accessibility requests for their appointments. Directly asking patients about obstacles that affect their ability to attend appointments has allowed me to more effectively assist them.
I have been working with one patient on scheduling and attending an appointment with a wound care center. The patient is always very agreeable and involved in the office, but then will no call no show the appointment. As this patient's trust in me has grown over time, I have tried to discover what is preventing her from attending her scheduled appointments. Through our discussions, it seems that she experiences several barriers, some including issues with mobility and transportation, limited available time, and other events that end up taking priority over her appointment. We are still currently working on getting her to the wound care center, however, she rescheduled her most recent appointment herself and then informed me of the new time. I am looking forward to the progress we are continuing to make!
Within public health, it is necessary to recognize that everyone else's top priority might not be their health. Especially when they are experiencing a wide range of other life stressors such as food insecurity, unemployment, taking care of their family, domestic violence, etc. True harm reduction and connecting patients to assistance isn't about setting up these services while the patient plays a passive role, but instead realistically collaborating with the individual to reach their identified goals and priorities. As a health worker, being able to utilize your knowledge of health systems to empower someone to be able to find the solutions they are wanting can make such an instrumental difference in their ability to direct their own healthcare.
*Update* the patient attended their appointment at the wound care center and scheduled a follow up appointment!
---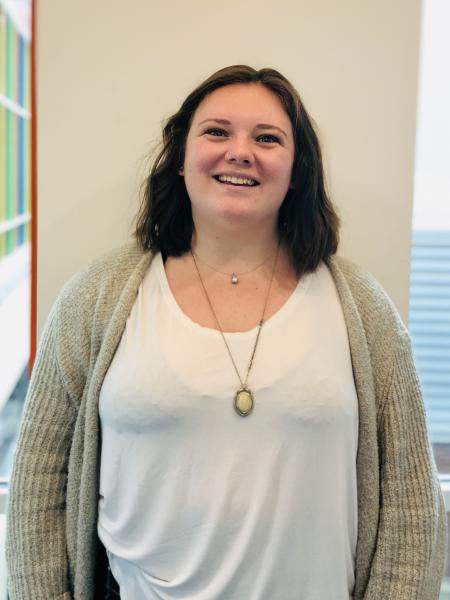 This post was written by NPHC member Madeline Standbridge.
Madeline serves at Pittsburgh Mercy Famiy Health Center as a Patient Navigator.