During the first few weeks of service at my host site, I embarked on my first project —  contacting patients who were due for their routine cancer screenings and vaccinations. I called patients on the phone to tell them that they were due for a mammogram, colonoscopy, dexa scan, or pap smear and asked them if they would like to schedule an appointment to complete the screening. In approaching outreach in this manner, many patients declined — particularly when they were due for a colonoscopy.
Despite colorectal cancer being the third most common new cancer diagnosis and the second leading cause of cancer death in men and women combined, colorectal cancer screening rates in the U.S. remain low (Cancer Facts and Figures 2017, cancer.org). There can be many barriers to completing a colorectal cancer screening. When I contacted patients who were due for screening, many of them were hesitant because they knew of a family member or friend who grieved the difficulty of the process. Additionally, patients were often unable to miss work, could not find anyone to accompany them to and from the procedure, or lacked transportation altogether. When offered at-home methods, such as fecal immunochemical test (FIT) or at home stool kits, many patients indicated they either had not completed the kit, or they had completed the cards, but had yet to send the cards to be processed.
To address these barriers, I researched existing colorectal cancer screening programs in the country and came across the New Hampshire Colorectal Cancer Screening Program (NHCRCSP) on the CDC website. As part of a statewide effort to increase colorectal cancer screening for New Hampshire residents, the program used a patient navigator model to assist patients through the screening process. NHCRCSP-navigated patients were 11 times more likely to complete colonoscopy than non-navigated patients (New Hampshire Colorectal Cancer Screening Program Patient Navigation Model, cdc.gov). Due to the program's success, NHCRCSP and the CDC developed a Patient Navigation Model replication manual which detailed how to eliminate common barriers patients encountered while completing their colorectal cancer screenings. I reviewed this model with my mentors, and together we collaborated on how to incorporate the process into the health center's workflow. Following the NHCRSP patient model in combination with using motivational interviewing techniques, I contact patients in need of colorectal screenings to see if they are interested in being screened for colon cancer. After educating them about their screening options and the screening timeline, patients decide if they would like to complete the screening. If they consent, I arrange for the order to be placed through their PCP and schedule a follow up date to contact patients to learn if they have received either the at home test or have been able to successfully reach the GI center to schedule an appointment. If patients elect to complete a colonoscopy, I share with them the link to a video that the NHCRCSP program recommended detailing the preparation process including tips on how to make drinking the preparatory fluid easier.
Many aspects of the model were effective in my outreach. However, I realized that many of the patients did not understand why some of the cancer screenings were necessary. Upon further examination, I was concerned that they had not discussed the screenings with their primary care physician. I needed to market the screenings in a different way, outside of the model. Instead of calling patients and telling them that they were due for a colonoscopy, I told them that they were due for their annual physical (only if the patient did not have one last year). This was better received by the patient. In this manner, patients would be able to discuss any specific concerns and questions about the screening with their doctor during their office visit. I continue to collaborate with my mentors to improve the workflow process to ensure that every patient can be screened for these common cancers. 
---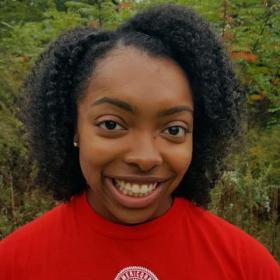 This post was written by NPHC member Andrea Gray.
Andrea serves at UPMC St. Margaret Lawrenceville Family Health Center as a Patient Navigator.