Philadelphia is known for many things. The iconic cheese steak, loyal sports fans, world class museums and unparalleled American history are just some of the many aspects of Philadelphia's celebrated culture. In contrast, the City of Brotherly Love—often cited as one of the unhealthiest cities in Pennsylvania—does not always garner a reputation for good health. Although Philly does have high rates of chronic disease, like hypertension and diabetes, what these data fail to reflect is the community spirit and strength that inspires many Philadelphians to make their own neighborhoods healthier places to live. La Salle Neighborhood Nursing Center (LSNNC) aims to utilize community strengths in Philadelphia, and empower individuals to take control of their chronic conditions.
At first glance, the chronic disease rates in Philly can seem overwhelming, and indeed they should be taken seriously. In the County Health Rankings and Roadmaps, a Robert Wood Johnson Foundation program, Philadelphia County consistently reports high rates of smoking, obesity and physical inactivity; it is in fact ranked the lowest in Pennsylvania for overall health outcomes. These statistics are reflected in the Philadelphia Department of Public Health's (PDPH) 2013 Community Health Assessment (CHA) where the reported prevalence of both hypertension at 34.5% and diabetes at 12% is well over the national averages.
La Salle Neighborhood Nursing Center (LSNNC), where I serve as a Community Health Outreach Associate, utilizes existing community strengths, like public institutions and community development centers, to connect with adults who are at-risk for chronic disease. At community-wide events, LSNNC provides health promotion, health education and screenings for diabetes, hypertension and high cholesterol. Through the delivery of care into the community, our team engages individuals that may not have access to medical care due to barriers such as lack of insurance, transportation and education.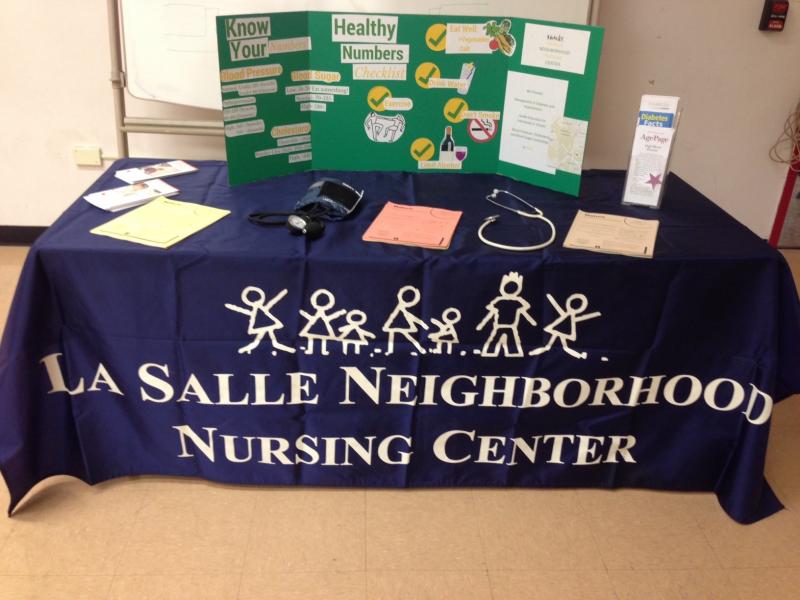 Staffed by a diverse group of public health nurses and social workers, La Salle Neighborhood Nursing Center (LSNNC) embodies the AmeriCorps mission to empower and engage communities through service. The LSNNC team not only identifies at-risk individuals throughout our community, but personally follows-up to ensure those identified have the resources to seek medical attention. Through patient advocacy at clinical appointments, connection to insurance or prescription resources, and further education on health behaviors, LSNNC engages and empowers individuals to take charge of their health.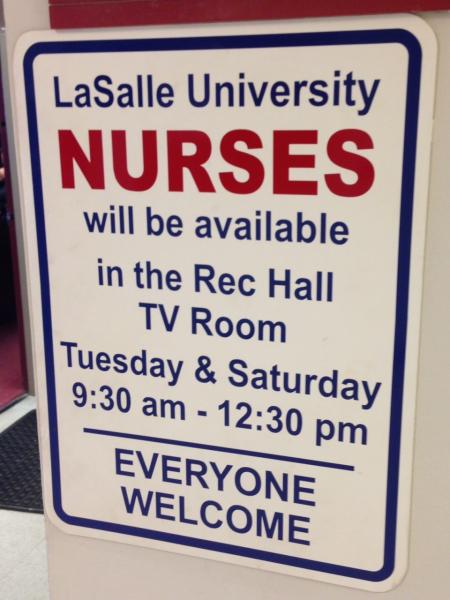 In one particular case, a man passing by our screening station decided to have his blood sugar checked. He had a family history of diabetes, but because he was uninsured, he had not been to a primary care physician in several years. To his surprise, his blood sugar-almost 600-was dangerously high. He went to the hospital where they stabilized him with medication, but sent him home without any education on diabetes management. Our screening team followed up and taught him how to control his sugars with a healthy diet and physical activity. Within two weeks he had them down to healthy levels. Due to our screening and follow-up, his diabetes was diagnosed and he felt empowered to successfully control his new condition.
Although, to some, it would seem like Philadelphia is struggling to curb the high rates of chronic disease, the services at La Salle Neighborhood Nursing Center are an ideal example of how Philadelphians utilize local resources to engage with those at-risk. One day, if the emphasis on community outreach, education and empowerment continues, a culture of health and wellness could be just as essential to Philadelphia as that cheese steak.
---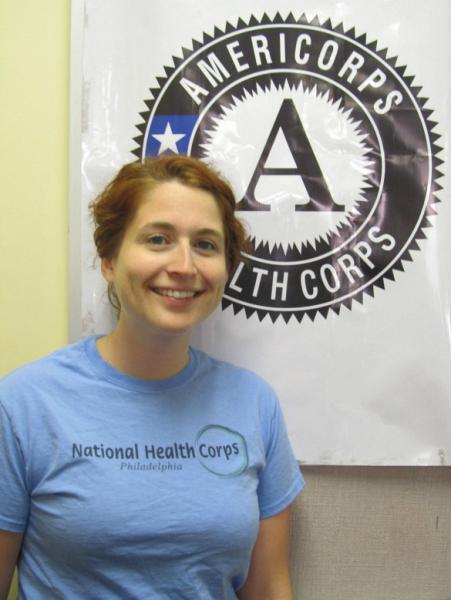 This post was written by PHC member Kathryn Kaintz.
Kathryn serves at LaSalle Neighborhood Nursing Center as a Community Health Outreach Associate.