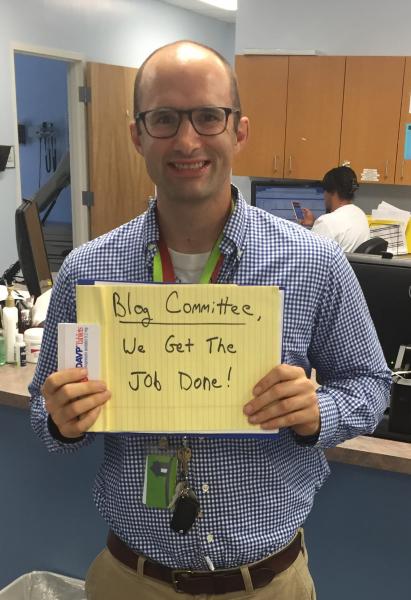 Note: If you can find the all 20+ of the references, lyrics, and paraphrasing of the musical Hamilton in the article below let us know at DArceneaux@nefhsc.org. All due credit is gratefully given to writers and producers of Hamilton.
Because you're non-stop! That is the answer if you are staying in line with the lyrics of Hamilton.  As one of the two members of the blog committee our every action's an act of creation as my colleague Eric Bethea and I regularly find ourselves meeting deadlines to publish articles amid our daily activities. Each service member of the National Health Corps - Florida (NHC-FL) is assigned to a committee that is responsible for duties ranging from designing and organizing team building activities and outside service projects to promoting the Corps through social media and helping members with their professional development. Among these widely varying duties Eric and I were both given our first choice of the blog committee to publicly communicate what we have learned the hard-won wisdom we have earned
While neither of us write day and night like we're running out of time both of us selected to be part of the committee because we wanted to improve our writing skills. Although Eric is very busy delivering the Youth Fit for Life curriculum to children in three county counties and I keep my hours packed educating the homeless on health and addiction recovery we both consider our blog activities fundamental to our development as future physicians and agents of change in our communities.
Writing may seem separate from pursuing a career in medicine. However, I feel that for me to develop into the physician-activist I aspire to be superior writing skills are an absolutely necessity. While improving the wellbeing of my future patients will always be my main goal it will only be half realized if my influence goes no further than the exam room where it happens. To holistically improve the health of my patients I will need to be involved in my local community and be party to the national health dialogue. I have never been the type to try and grab the spotlight but when I look around, look around at my service site I constantly discover patient barriers that will need be addressed. Many of these circumstances and situations are unfamiliar to our larger society. As a people we push away what we can never understand, we push away the unimaginable circumstances of the people I serve live with every day. It is my duty to be the one who tells their story and not be content to talk less, smile more. Making differences like these in people's lives, honestly that's why public service seems to be calling me.
Whether writing opinion editorials arguing for funding or appealing to lawmakers to make decisions in the best interest of my patients writing skills will be a necessity. You need not have looked far over the last eight years to find physician authored articles concerning the Affordable Care Act, penning opinions that have fought on like seventy-five different fronts, to ensure the needs and experiences of their patients were heard. While Hamilton picked up a pen and wrote his own deliverance not everyone can do this for themselves. Our patients deserve to be championed with the utmost competence and their proponents fighting like they're running out of time.
Not everyone can write like Paul Kalanithi or Atul Gawande. However, improved competency can be achieved through diligent practice and the blog committee provides no shortage of opportunities. It is never safe for you to assume you're the smartest in the room and throughout each week Eric and I have the opportunity to cooperate with the NHC-FL team to schedule, coordinate, and edit their submissions (sometimes I have to be willing to wait for it) while writing our own articles to vividly communicate the NHC-FL and AmeriCorps experiences. While this is an additional duty to our host site responsibilities it is a cherished task amid the busy week and one that will pay off in the long run, because we're not throwing our shot to fully develop our skills.
So whether you want to write a guest editorial for your local newspaper or tout the ratification of the US constitution writing fifty-one of the federalist papers like Alexander Hamilton, becoming a better writer can contribute to making big changes, extending your influence as a care provider and enabling you to leave your fingerprints and rise up to blow them all away.
Right now is the perfect time to apply to be an NHC-FL member for the 2016-2017 service year. If you are thinking of applying I can only ask what are you waiting for? What do stall for? Don't be stuck like asking, "So what'd I miss?"
---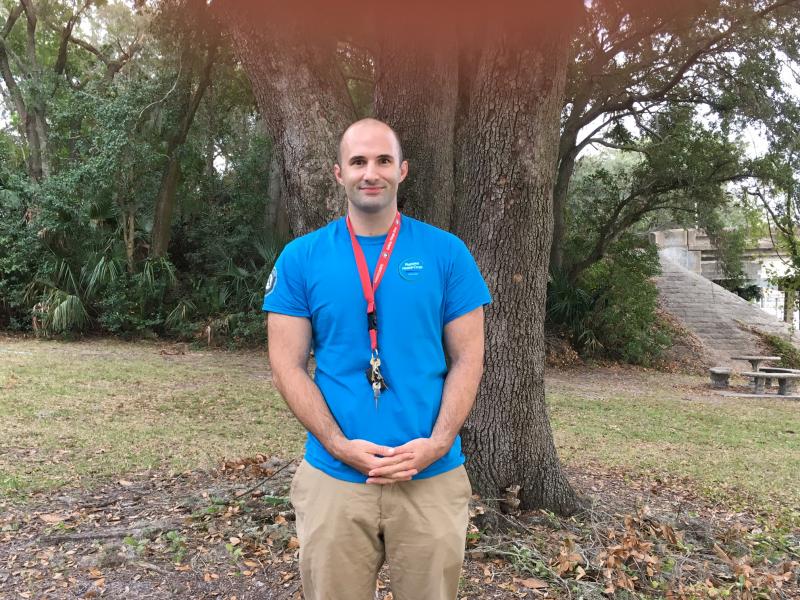 This blog post was written by NHC Florida Member Alec Kinczewski.
Alec serves as a Health Educator at the I.M. Sulzbacher Center in the Life Skills Department.