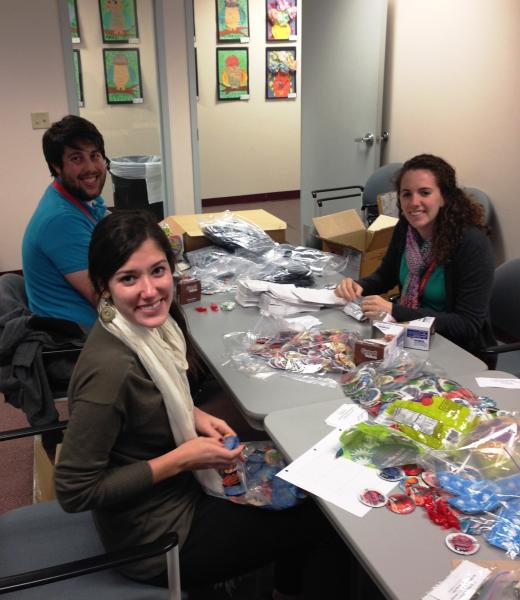 NFHC members William, Katie, and Lizzie preparing bags to be distributed in the community at the Condom Blast for World AIDS Day.
December 1st is World AIDS Day, and for one of their December service projects, the North Florida Health Corps AmeriCorps members will be participating in a Condom Blast sponsored by UF CARES, Lutheran Social Services, and the Florida Department of Health.  At the Condom Blast, members will be going out in the public, passing out condoms to promote safe sex, and giving information about STD testing. 
To help prepare for this service project, members gathered one Wednesday night after normal service hours to help community partners create over 4,000 bags filled with condoms and information about STD testing.  All in all, the night was a great way to become familiar with the information that members will be distributing, getting to know people from different partnering organizations, and becoming excited for the upcoming service project!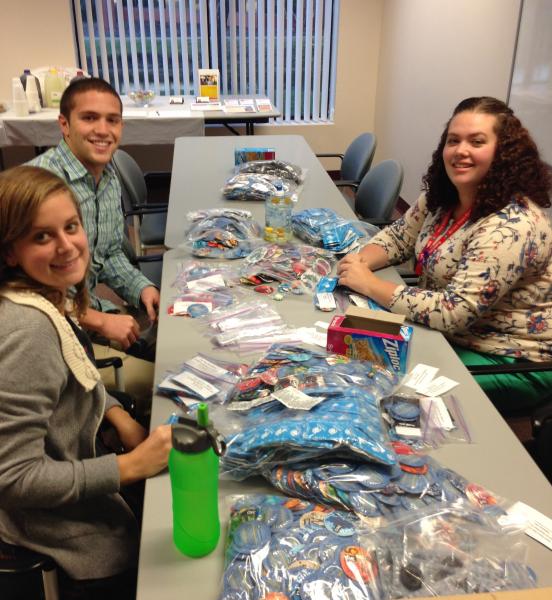 NFHC members Jennie, Nick, and Valerie filling bags with condoms and information about STD testing in preparation for the members' December service project.