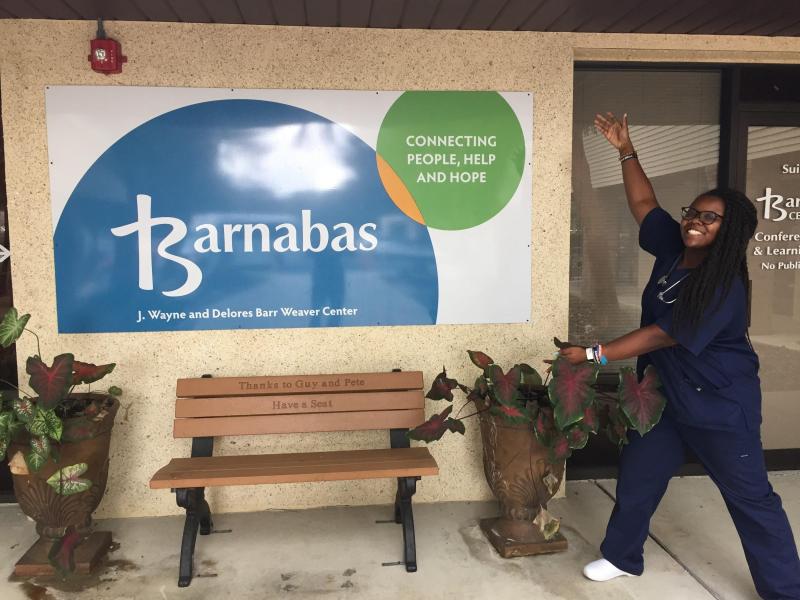 Helping with pap smears. Giving strep tests. Giving an EKG to a patient in atrial fibrillation. Watching the staples being removed from the head of a victim of domestic violence. Retrieving supplies to help clean the wounds of a fallen volunteer. Seems like a pretty hefty list for the first few months, maybe even year, at my host site, right?
But no. It is October, and that is just a fraction of what I have encountered during my first WEEK at my host site, Barnabas Health Services. In the coming weeks, I would continue to do many of  these things, plus more. I would attend a summit on the health of Nassau County (on behalf of Barnabas), and help a patient with gunshot wounds maneuver referrals to specialists for further care. While those experiences alone are enough to make any medical school hopeful like myself, implode with excitement, what's more is seeing how much dedication, compassion, and empathy my host site has for the community. Barnabas serves individuals in Nassau County that are uninsured and 200% below the poverty line. Patients are given as much care as the facility can provide, including WeCare referrals to specialty providers. Barnabas provides vision screenings, hearing exams, wound care, tobacco cessation classes, counseling, and women empowerment groups. In addition to the medical services, patients are able to utilize our dental and crisis center services, get nutritious food from our food pantry, and even get clothing and other supplies they may need from our resale store, New To You, which is located across the street from Barnabas. Not only does Barnabas offer great services, but the staff is great too. One mention of our PA, Jessie, patients start gushing about her kindness and patience.Many phone calls with patients end with immense gratitude for our services. Lunch at Jersey Mike's with my mentor and previous NHC member, Rebecca, turns into a great conversation about life and local to-dos with one of our patients. With such a diverse array of services available and such great people to administer them, when it comes to healthcare, Barnabas is anything you could ever want. They take care of you in just about every way imaginable--it's almost magical. To put it simply, Barnabas is Disney World for your health.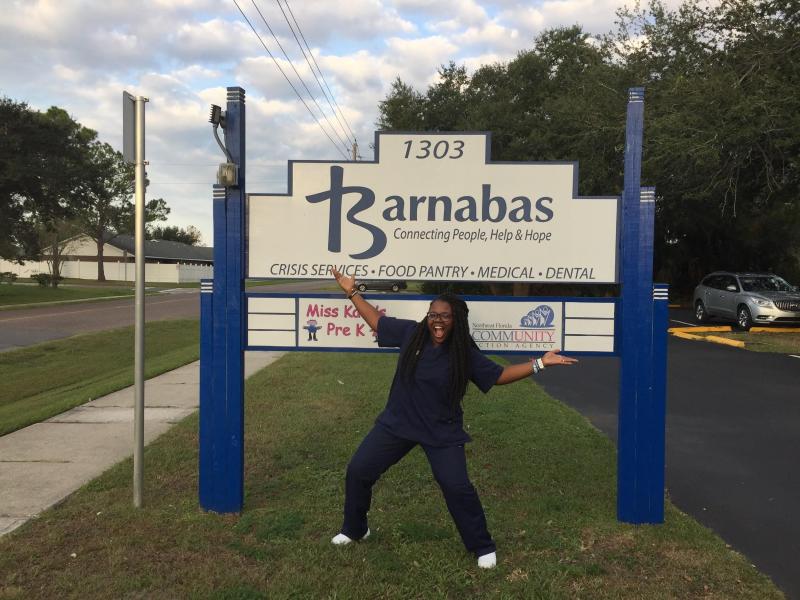 Walking into Barnabas on my first day, I was overwhelmingly excited but also truly terrified. How could I make meaningful contributions to such a high functioning organization that is critical to so many without being of detriment or taking up space? A presentation during Pre-Service Orientation, aka PSO, on the overall health status of the area where I would be serving gave me a preview of what I would mostly hear when triaging and discharging patients—high rates of infant mortality, obesity, heart disease, pulmonary disease, and more. How would I, just a recent college graduate, POSSIBLY be able to provide these patients with what they need? Additionally, a quick look at the demographics of the area, much different from that of my hometown, showed me that I would not be serving many patients that looked like me. How would I be perceived?
During PSO, members received helpful presentations on numerous other topics to help prepare us for our term of service—including, cultural competency, healthcare administration, and even tips for conflict resolution and motivational interviewing skills practice that I will definitely be implementing directly during my service. We discussed the importance of partnership and collaboration between member's host sites. For example, Barnabas has a close relationship with Starting Point Behavioral Health, where my fellow NHC member (and roommate) also serves--if I have any quick questions about their services I have easy access to a wealth of information.  On top of all of that, we got to partake in reflection and support activities (including a team building ropes course) that allowed us to be transparent with one another about our upcoming term. I learned that many of my fellow National Health Corps Florida AmeriCorps members shared my concerns. PSO showed me that whether it's 40 feet in the air, facilitating a collaboration with another host site for our patients, or just a particularly rough day of service, I'll have my fellow National Health Corps Florida members AmeriCorps to lean on.
One month in, and I am no longer terrified. Barnabas to me is a perfect model of taking care of patients and meeting their needs--actually SERVING the underserved, and I am honored to have the chance to serve here. While the transition from PSO to host site can be overwhelming at times, don't doubt yourself. You are here for a reason, and support is all around you to catch you if you fall.  I was lucky to fall in love with my position quickly, and am grateful that I get to put on my navy blue scrubs and AmeriCorps pin every morning and do what I can for our patients.
---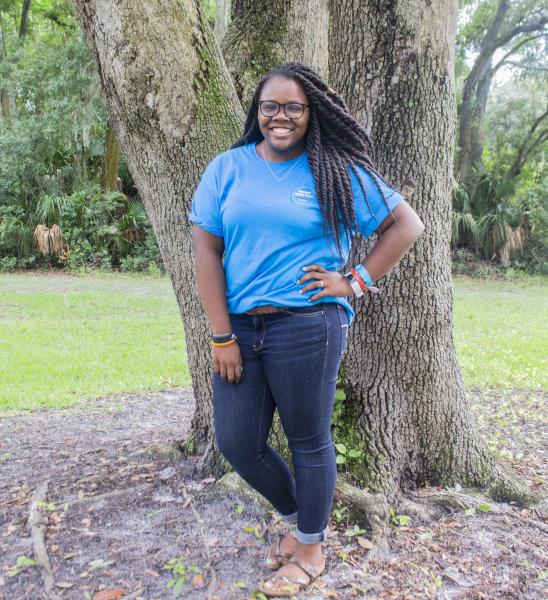 This blog post was written by NHC FL AmeriCorps member, Milly. 
Milly serves at Barnabas Health Clinic as a Care Coordinator.