This week in particular was an intriguing period to be assigned the blog theme "Getting Things Done (Behind the Scenes)," which was outlined as an open look into a typical week in my role as Patient Navigator at River Region Human Services (RRHS). However, this week was far from ordinary at RRHS as we prepared to raise awareness for an international day of recognition supporting a cause integral to River Region's mission, World AIDS Day.
Monday: City of Jacksonville Memorial AIDS Quilt Ceremony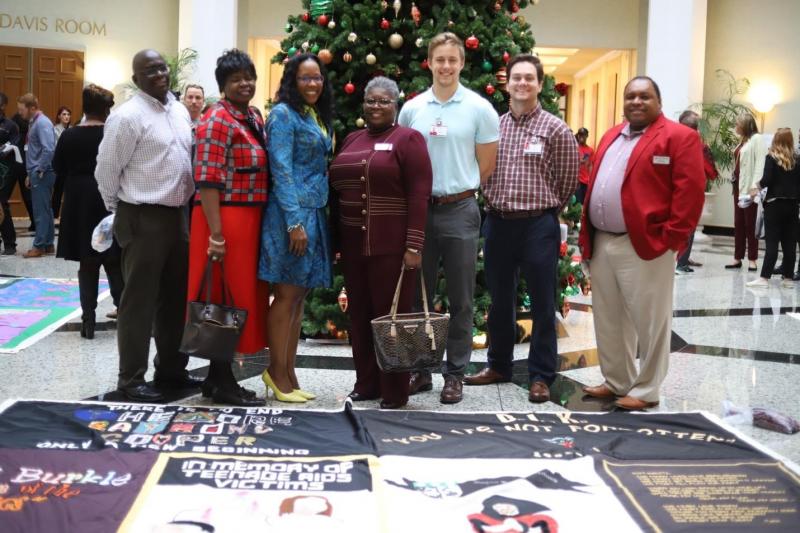 The week began at Jacksonville City Hall with the AIDS Memorial Quilt Ceremony. My fellow National Health Corps AmeriCorps Member, Rob, and I joined River Region's Executive Leadership in celebrating the lives taken by AIDS-related illnesses in the Jacksonville area. We enjoyed performances by talented local vocalists and a passionate speech from Jacksonville Mayor Lenny Curry. 
Tuesday: RRHS Carmichael Condom Blast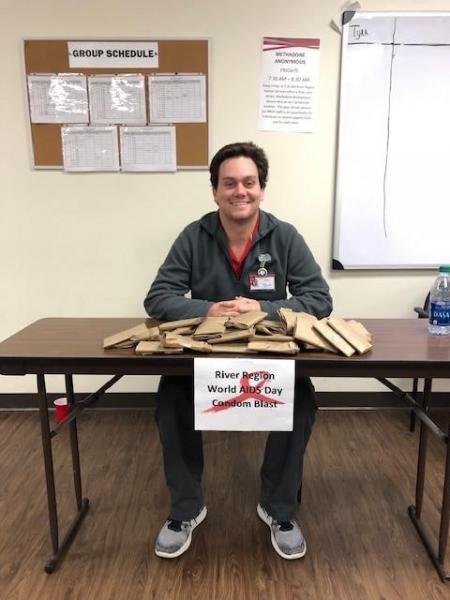 A key component of HIV/AIDS prevention is understanding high risk behaviors involved in the disease's transmission. One of these behaviors is engaging in unprotected sex with a partner whose HIV status is unknown. To raise awareness of this potential risk factor we distributed packages of condoms to River Region's clients and explained using them as a preventive measure for HIV/AIDS.
Wednesday: Red Ribbon Day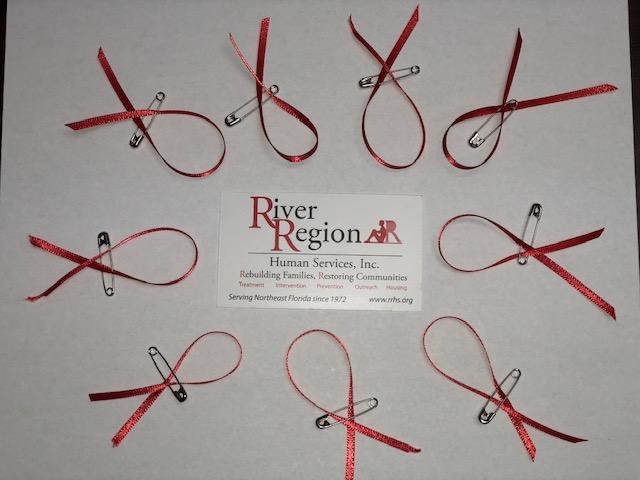 According to the National AIDS Trust, the red ribbon is the universal symbol of awareness and support for people living with HIV. To allow River Region's staff to engage with this international symbol we created ribbons for them to wear as they interacted with clients and other community members throughout their work day. Wearing this attention-grabbing pin provides River Region employees the opportunity to initiate a conversation explaining the importance of recognizing World AIDS Day.    
Thursday: HIV/AIDS Awareness Course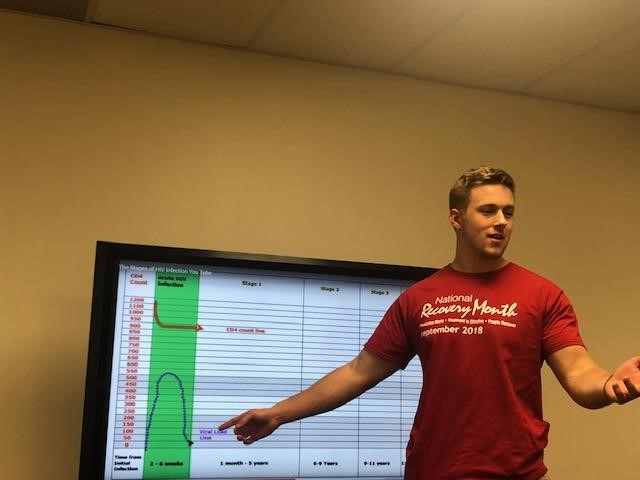 Long-term solutions for HIV prevention begin with education. Although we have been familiar with HIV for decades, there are still misconceptions surrounding the disease adding to the stigma felt by individuals living with HIV/AIDS. River Region's HIV/AIDS Basic Awareness Course (being taught above by NHC AmeriCorps member Rob) clarifies these misunderstandings by examining both the medical and social implications of being HIV+.
Friday: RRHS Staff Red Out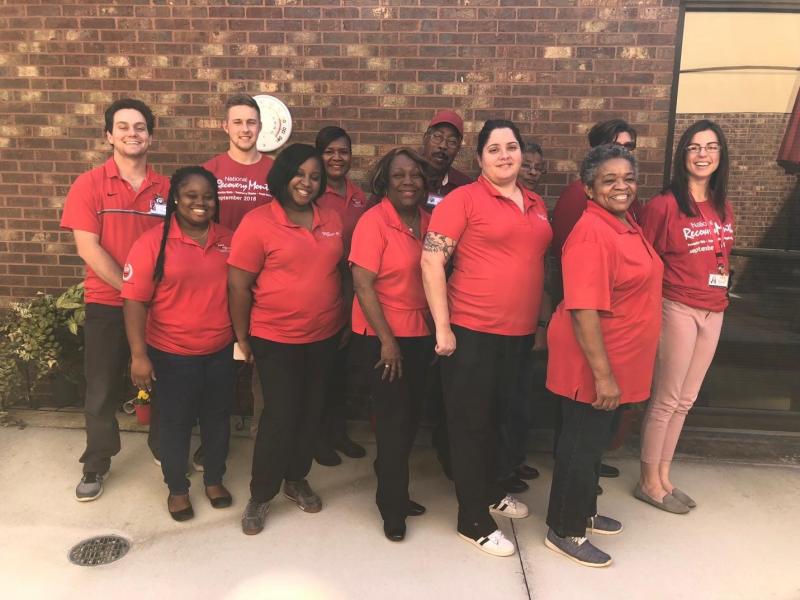 As a final demonstration of the agency's support for World AIDS Day, River Region's staff participated in a Red Out. Pictured above are a few of the staff members who were able to take the time out of their schedule for a picture. We had a great week at River Region raising World AIDS Day awareness amongst our clients/staff and ultimately radiating our appreciation for individuals impacted by HIV/AIDS. 
---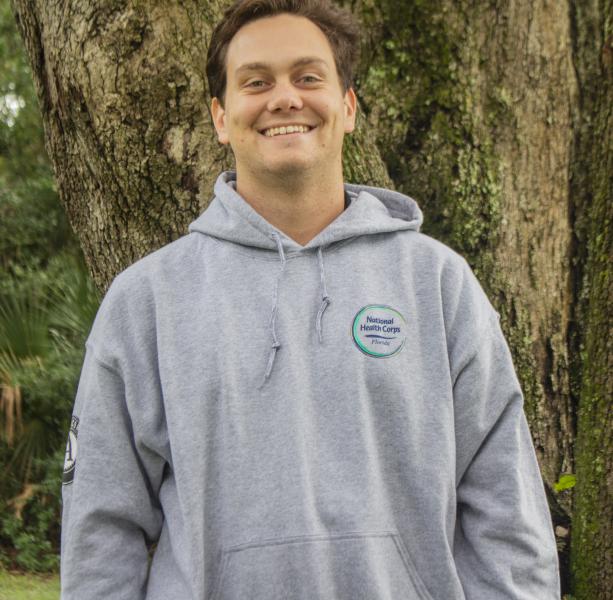 This blog post was written by NHC FL AmeriCorps member, Jeremy Zimmerman. 
Jeremy serves at River Region Human Services as a Patient Navigator.