Though my primary role as a National Health Corps Florida AmeriCorps member is to serve as a Health Educator at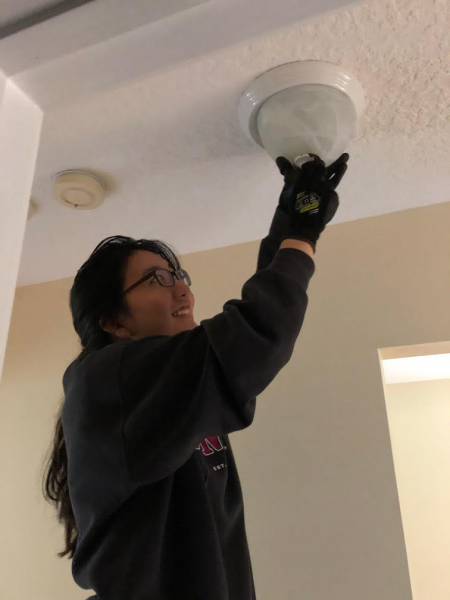 the Hubbard House, I have also had the chance to volunteer at various organizations throughout Jacksonville, FL. Many of these opportunities have come from our monthly Group Service Projects (GSPs). During these GSPs, a group of AmeriCorps members participate in outside service at a nonprofit in the city. I always enjoy these events; they not only allow me to catch up with my fellow AmeriCorps members, but also introduce me to all sorts of nonprofits in the area and teach me new things. When I joined this program, I had no idea that I would learn to lay down sod, how to install and remove ceiling lights, or how to grow food on a far
Of course, the most important part of Group Service Projects and other outside service opportunities is the chance to make an impact on people in the community outside of my normal service activities. At my host site, I provide primary prevention education to youth in order to stop the cycle of violence and abuse. Through outside service and GSPs, I also get to learn about health disparities and impact peoples' access to healthcare.
One of the service events that sticks out to me is when I participated in a Youth Block Party held by the Florida Department of Health. During this event, youth in the community were invited to enjoy food and games at a park while also learning about important services regarding safe sex and STD testing. By informing teens and young people about safe and low-cost, or even free, resources for STD testing or birth control, we were hopefully able to help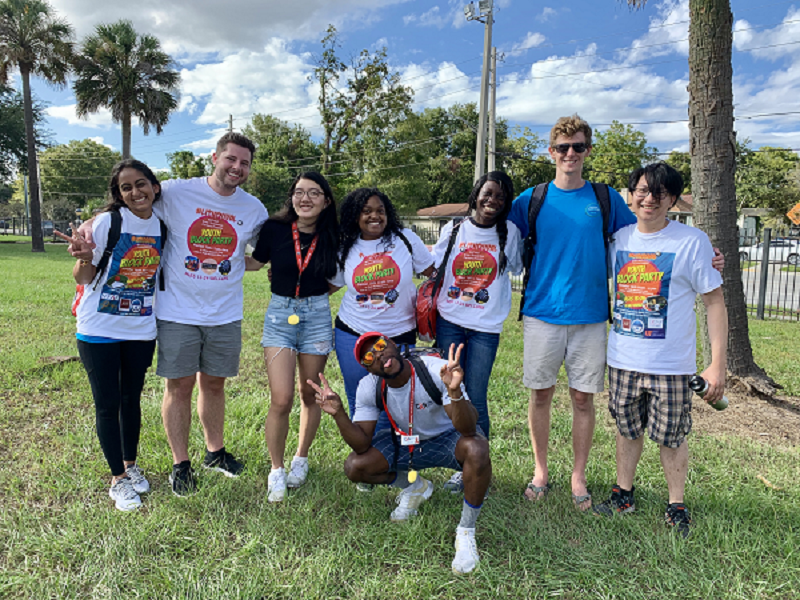 them receive these important services.
Another event that I found particularly meaningful was the Nemours Children's Health System's Teddy Bear Affair at the Jacksonville Zoo. During this event, I provided simulated medical care to stuffed animals that kids either brought from home or received at the event. The stuffed animals went through various stations to receive vitals, x-rays, casts and medical procedures. I was at the "surgery" station, and gave stitches to stuffed animals who had torn limbs or who needed an operation. This was meant to promote regular doctor visits among children and families. By simulating care for stuffed animals, we hoped to show kids that they shouldn't fear going to the doctor.
Group Service Projects such as these give me the opportunity to both learn from and connect with my new community in Jacksonville. These outside service opportunities have allowed me to learn more about the issues regarding health access in northeast Florida that impact all age groups. As someone who will be attending medical school after my term of service is over, it is important for me to understand the barriers to access that many people face. In addition to learning about the community I'm in, serving at organizations all over Jacksonville has introduced me to organizations and people I would never have met otherwise. Because of the wonderful people I've had the chance to speak with and the organizations that provide services to populations all around Jax, I feel more connected to this community than I could have imagined when I moved here 8 months ago.
---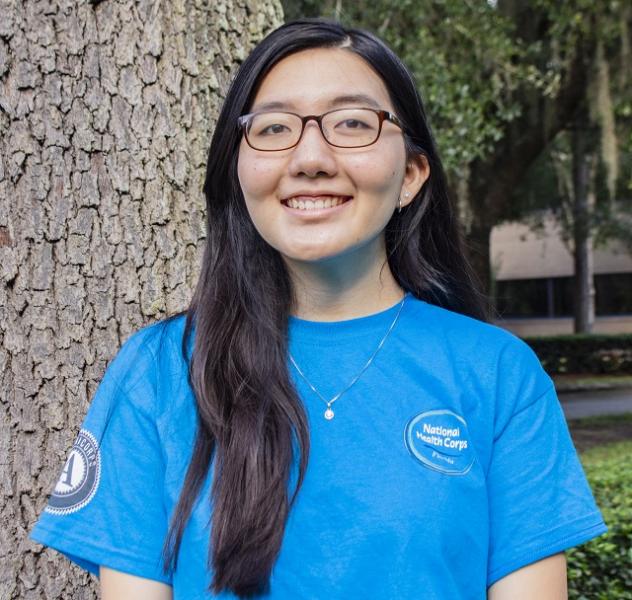 This post was authored by NHC Florida Member Patricia Kim.
Patricia serves at Hubbard House as a Health Educator.