Gateway Community Services is an addiction treatment center located right outside of Downtown Jacksonville. My host site offers a multitude of different services to help treat substance use disorders. Gateway creates a healthier community by providing these services to those who are uninsured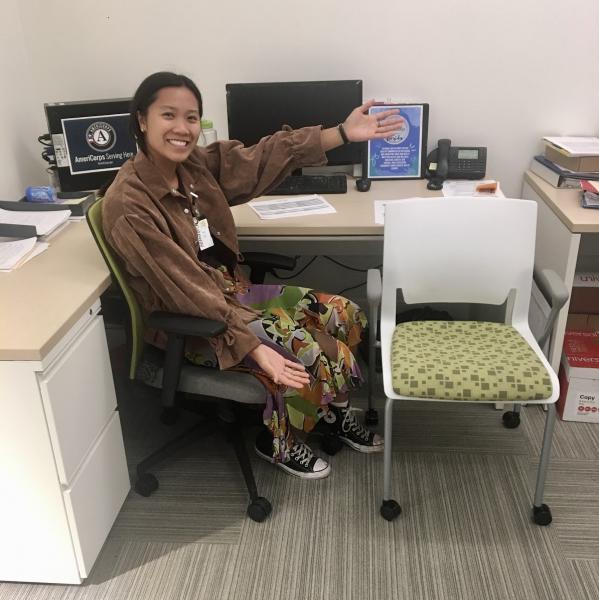 or low-income with little to no cost. Being a Patient Navigator is a challenging position because when a patient has lost everything to their addiction, you need to be creative when coming up with solutions to meet basic needs most of us take for granted. A question I have heard numerous times from patients and Gateway employees over the past two months is: "What is AmeriCorps?" Answering this question is a challenge in itself, but luckily I had a year of experience answering this exact question while serving with AmeriCorps St. Louis.
In the simplest of terms, I like to explain it as a national service program. AmeriCorps is an umbrella term. It is a program that brings Americans together in the name of service no matter who they are or where they come from. Before graduating from Hanover College I decided that I wanted to join a service-oriented program, and, like many others, I had never heard of AmeriCorps. I stumbled across AmeriCorps through a thread on Reddit. I did my research online and decided to sign up for the AmeriCorps St. Louis Emergency Response Team. Little did I know that within the first month of beginning my new adventure, I'd go camping in the snowy mountains of Montana for three weeks to become an A-certified sawyer (apprentice sawyer) with the US Forest Service. Who knew a girl from the suburbs of Indianapolis that had never seen a chainsaw (or a cross-cut, pictured to the right) would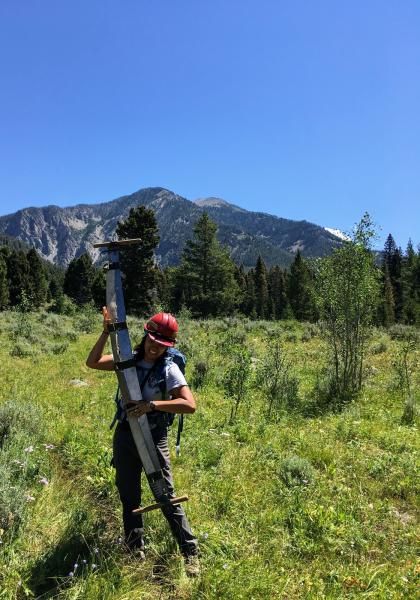 be hiking up mountains and felling trees for the next year?
The most challenging experience that year was responding to Hurricane Michael near Panama City, Florida. I was overwhelmed by the damage caused by the hurricane and the sheer amount of work put in by volunteers coming together to rebuild these communities. During my five and a half weeks in Florida, I had limited resources as I was trying to juggle three different hats as the Public Information Officer, Safety Officer, and Logistics Chief. My team of five was able to oversee and continue operations over the course of the holidays. We ended up coordinating one hundred volunteers and assisting over twenty different homeowners covering basic needs and beginning repairs to their homes. Even though I had no clue on how to muck and gut drywall or install blue roof tarping, I learned quickly and got things done. This past year gave me more confidence to dive into new challenges even though I had no prior experience with addiction before arriving at Gateway. Looking back almost two years ago, I never thought that I would become one of AmeriCorps' biggest advocates, but here I am enjoying the ultimate AmeriCorps experience!
---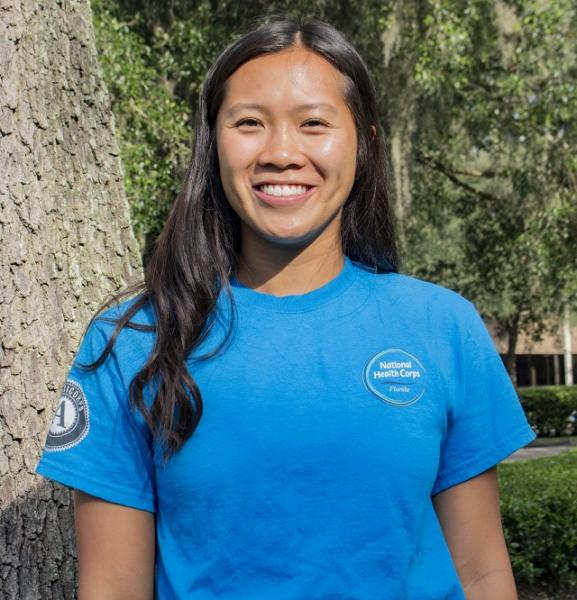 This post was authored by NHC Florida member Monique Huynh.
Monique serves at Gateway Community Services as a Patient Navigator.