I often find it hard to describe what I do as a Patient Navigator  at Advocate Trinity Hospital. This  is because I find myself doing a little bit of everything: resource finding,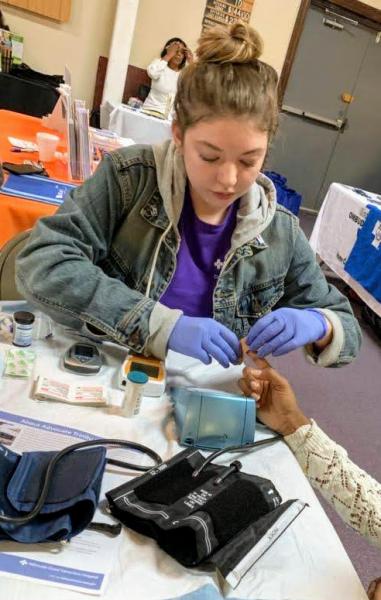 health education, advocating for patient rights, and sometimes just listening. In three short months, I have already witnessed and tried to support individuals through many difficult situations. My patients range in age from 18 to 88, and have one or more of the following chronic illnesses: asthma, diabetes, hypertension, chronic obstructive pulmonary disease (COPD), or sickle cell disease. Many patients have three or more of these, or also suffer from other debilitating chronic disease like congestive heart failure or kidney disease.  Advocate Trinity Hospital serves South Chicago, including the neighborhoods of South Shore, Auburn Gresham, Grand Crossing, Englewood, Roseland, and Jackson Park, where the population is predominantly African American and overwhelmingly low-income. Substance abuse rates are also very high. Mental health is another major issue, but often goes undiagnosed and untreated. Additional factors of this area that make people sick and cause major barriers to improving health include the history of systemic disinvestment in the community by developers and city planners, a plethora of unhealthy food choices, and a nearby industrial corridor that pollutes the water, soil, and air.
However, there is a wonderful sense of community here at Advocate Trinity Hospital and throughout the area, exemplified by the many strong churches and block clubs. There are some truly exemplary resources, non-profit organizations, and Federally Qualified Health Centers that do critical  work every day, and to which I refer my patients often. I have seen the most positive impact of my service here when I meet patients who were already seeking to improve their health, and  needed help navigating how. Take for example, "Mabel", a woman in her sixties suffering from diabetes mellitus, COPD, and hypertension. She had quit smoking eight months ago and had noticed a drastic improvement in her breathing; however, to reward herself for not smoking cigarettes, she had started eating more candy. While in the hospital for hyperglycemia, or high blood sugar, she asked me for more resources on how to manage her diabetes. I provided her with basic nutrition counseling, a website with low-glycemic recipes, and the information about a diabetes education class at Advocate Trinity Hospital the following week. I  followed up with her for four weeks after her Emergency Room visit, and I learned that she started trying a new recipe every other day for dinner. Her new favorite was spaghetti squash with bell pepper and onion. By checking her sugar twice a day, she was able to track her progress and as a result of her diet changes, her sugar was staying down and not spiking anymore. Then on my last call, she told me she still had not been able to see her primary doctor to follow-up because he had left his practice, so I looked up in-network doctors in her area and gave her the options while we were still on the phone. She chose one and scheduled an appointment that same day. I could hear the relief in her voice when I called her the next week to see how the appointment went. She told me she likes her new doctor and thanked me for helping her to "navigate" the oftentimes bewildering system of in-network providers.
I will not say that every individual I speak to ends up living a healthier life. Many do not answer my calls or go to the follow-up appointments I schedule for them. I have seen patients in the Emergency Room walking  in saying, "Remember me?" But then again, when I look back at all the people I have served, only a very small number were lost to follow-up. I am able to link most people to at least one service they need, or come up with a goal to address one issue they feel they could work on. There is not a day that I do not leave service feeling like I accomplished something.  There's always more to be done, but for now, I'll take it.
---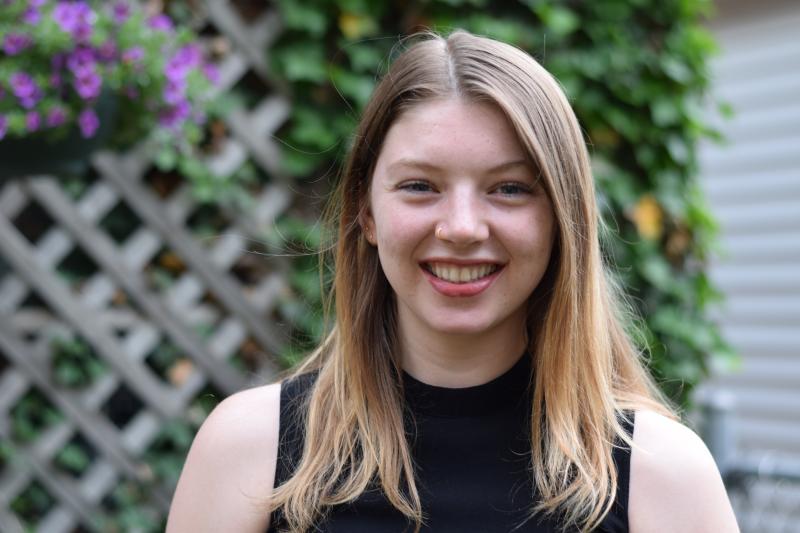 This blog post was written by NHC Chicago 2018-19 member Maria Clark.
Maria is a Patient Navigator at Advocate Trinity Hospital.