Greetings! My name is LaKeah Coleman. I was born and raised in the city of Chicago.  Just recently, I graduated from Missouri State University in Springfield, Missouri where I majored in Biology and minored in Sports Medicine. I have always had a love for science since I could remember and this is simply because it gives a much better understanding of things around you and the purpose of many things in life (and what's better than a love for science?!) While possessing this admiration, it tends to spark many different areas of interest for me in this field. In return, it has made things confusing for me to make a decision on what I should do next in order to further advance in the health field prior to graduation. This is why joining AmeriCorps National Health Corps Chicago was one of the best decisions I have made!
Not only can I get hands- on experience serving at Advocate Trinity Hospital, but I also have the pleasure to serve in many of the neighborhoods that I grew up in. I have been a part of many volunteer services since I was a little girl assisting alongside with my mother and her organization, so volunteering means a lot to me. Within my year of service as a Patient Navigator, I am excited to build bridges for a more improved relationship between patients and their physicians, helping people manage their asthma and diabetes, and also helping those who lack insurance and/ or a physician as well as teaching individuals about many major health issues. I hope to continue to learn more about community health workers/ patient navigators and their roles throughout public health. I am also very eager to network with community health workers at other locations as well as physicians. However, within my year as a NHC member, I am thrilled to get to know the 19 other NHC members who share the same passion as myself. I can't wait to see how big of an impact we all will make as a unit by the end of the year with the health disparities here in Chicago!
---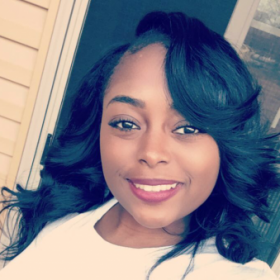 This blog post was written by NHC Chicago 2017-18 member LaKeah Coleman.
LaKeah is a Patient Navigator at Advocate Trinity Hospital.