Hello! My Name is Ashley Wehrheim and I am very excited to be serving as a Vision Promoter through the Illinois Eye Institute at CPS Princeton School. I recently graduated from the University of Illinois Urbana-Champaign with Bachelor Degrees in Molecular and Cellular Biology and Psychology. When I am not working, you can often find me cooking, reading, or binge watching Netflix!
Over my college career I developed a passion for working with underserved communities. I actively served within a local hospital as a patient advocate, ensuring that patients' wishes were included in the development treatment plans. Within this role I had the amazing opportunity to work with a diverse array of individuals. I found that western perspectives heavily influence health care; however our diverse population does not all share this singular perception. I found that cultural competency is critical and that ethnocentric viewpoints create an extraordinary gulf between practitioners and patients. I began to value the importance of refusing to rely on predetermined conceptions, instead aiming to seek alternative perspectives. I discovered the significance in incorporating the diversity of others to fit unique patients' contexts to increase preventative and successful care.
I am excited to work with other passionate individuals dedicated to fighting against health disparities. I hope to broaden my understanding and perspectives on the intersection of cultural and social factors leading to inequality. I am also eager to increase my awareness of the various stigmas surrounding healthcare and to develop the ability to alter these viewpoints. I hope to become a member of a collaborative team aimed on creating solutions to decrease negative health behaviors and social factors that create barriers to obtaining effective care. I am confident that National Health Corps Chicago will provide endless opportunities to develop the skills necessary to not only make a difference to an individual but also to the community as a whole.
---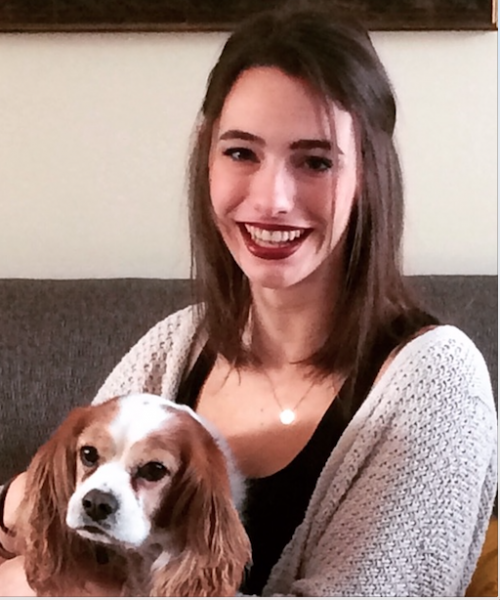 This blog post was written by NHC Chicago 2017-18 member Ashley Wehrheim.
Ashley is a Vision Promoter at Illinois Eye Institute at Princeton Vision Clinic.