My name is Stephanie Blagaich and I am super excited to be a member of the 2018-2019 National Health Corps (NHC) Chicago serving as the Outreach Coordinator at Heartland Health Centers. I attended Saint Louis University (SLU) where I graduated in 2016 with my Bachelors of Science in Public Health with a secondary major in Spanish and a minor in Psychology. After graduation, I continued at SLU and graduated in May 2018 with my Masters in Public Health with a joint concentration in Behavioral Science and Health Education & Epidemiology and a post-baccalaureate certificate in Biosecurity and Disaster Preparedness. My previous work experience includes working as the Population Health Intern at the DuPage County Health Department and an Intern at the Saint Louis University Cancer Center. I have also worked for the Department of Housing and Residence Life at Saint Louis University for 6 years both as a student staff member in undergrad (Desk Manager, Resident Advisor, and Security Desk Worker) and a professional staff member in graduate school (Graduate Hall Coordinator). While I loved my time in St. Louis, I am excited to be back in the Chicago area (I am from a western suburb of Chicago)! In my spare time, I enjoy crafting, reading, running, and spending time with friends and family.
Being of service has always been something that has been extremely important to me and I have therefore been and continue to be increasingly involved with Alpha Phi Omega, the Co-ed Service Fraternity. As I prepare for this upcoming service year, I am most looking forward to further living out the Jesuit mission of being a woman for and with others while learning from my other corps members and their experiences. I aspire to be a public health professional that engages in community based research to better learn about the world around me and advocate for the well-being and health status improvement of my fellow community members. Through my year of service with NHC Chicago, I am hoping to learn further about the public health needs of Chicago and therefore gain the confidence to recognize the potential of our community and strive to work with my fellow corps members to achieve this purpose.
---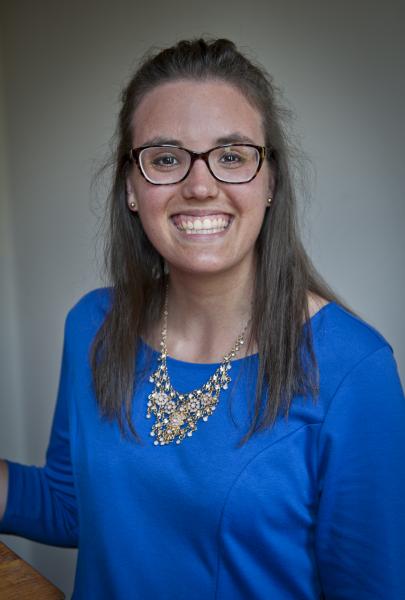 This blog post was written by 2018-19 member Stephanie Blagaich.
Stephanie is an Outreach Coordinator at Heartland Health Centers.