Hi everyone, my name is Katy and I will be one of the Patient Navigators at the Illinois Eye Institute at Princeton Elementary School. I was born and raised in Rouen, France and moved to Orange County, California when I was 13. While I was still in France, I actually started to learn how to speak English by watching Gossip Girl.
I just graduated from Loyola Chicago with a Master in Medical Sciences degree. I have lived in Chicago for a little less than a year and I've loved every minute of it so far. I'm so excited to be able to stay in Chicago for another year and provide increased access to health resources for vulnerable populations. For fun, I love to hike, camp and do outdoor activities. I'm really close to my friends and family, so you can often find me facetiming a friend or a family member anytime of the day. I also love to eat, explore (locally and abroad) and read/binge netflix. I hope to visit every National Park in the US by the time I'm 30. Once I retire, I want to open a hostel because I love meeting new people, hearing their stories, and discovering new cultures.
Service means everything to me and to have the opportunity to serve underserved patients while living in Chicago is a dream come true. Ever since moving to California, I have immersed myself in service, which has allowed me to build a community of close friends, from San Diego to Chicago. Inspired by my experience as a first-generation college student and the daughter of Vietnamese refugees, I committed my time during my undergrad at UC San Diego to volunteering in free clinics locally and abroad (Vietnam and Mexico). I also became a strong advocate for social justice and helped to establish a chapter of Women SPEAK, a girls' national empowerment organization, on my campus.
I am excited to provide fundamental vision care to underserved children of Chicago Public Schools while getting to know the other amazing service members. I hope that we'll become a tight-knit family that will make awesome memories. I hope to become a more efficient communicator, so I look forward to practicing my communication and public speaking skills. By the end of my term, I hope to not only come out with a stronger grasp of the health and social issues that affect Chicago communities, but also with a better understanding of ways to improve our current health system and influence my own practices as a future physician.
---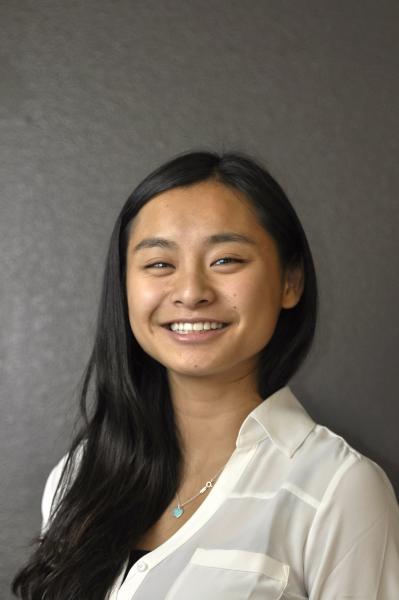 This blog post was written by 2018-19 NHC Chicago member Katy Pham.
Katy is a Patient Navigator at Illinois Eye Institute--Princeton Vision Clinic.